TMJ Treatment – Bedford, TX
Find Lasting Relief from Jaw Pain
Aching facial muscles, a sore jaw, and headaches — all of those unpleasant symptoms are possible indicators of TMJ disorder, which is also known as TMD. If you are suffering from this condition, the Omega Dental of Bedford team is ready to help. With our options for TMJ treatment, we will aim to guide you toward lasting relief from jaw pain and related problems. Contact us today to book your personalized TMJ/TMD consultation.
Why Choose Omega Dental of Bedford for TMJ Treatment?
Minimally Invasive Occlusal Adjustments
Compassionate & Skilled Dental Team
Saturday Appointments Available
What Is TMJ Disorder?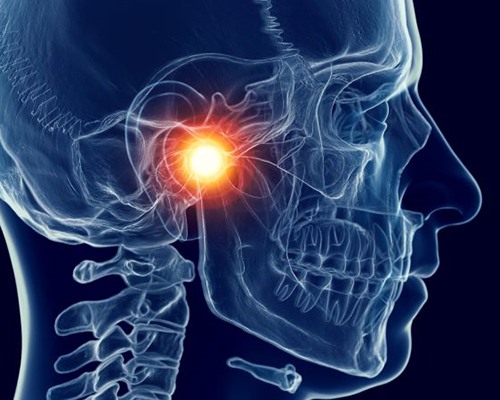 Your temporomandibular joint (TMJ) connects your jaw to the rest of your skull. It is a complex but delicate part of your facial anatomy. When it is stressed or injured, it can cause a range of unpleasant symptoms. TMJ disorder can negatively affect your ability to chew your favorite foods, speak without pain, and even laugh and sneeze comfortably.
TMD can be caused by numerous issues, such as accidents, dental misalignment, teeth grinding, and more.
Symptoms of TMJ Disorder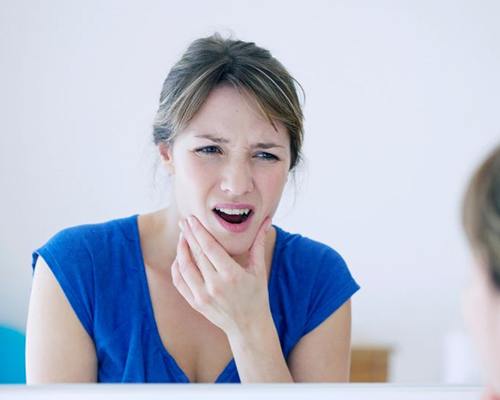 TMD can cause a multitude of symptoms. Here are some of the most common:
Tenderness and pain in the jaw and surrounding areas
Sore facial muscles
Difficulty chewing and speaking
Lockjaw or limited jaw mobility
Clicking and popping when opening and closing the mouth
Changes in bite
Pain behind the eyes
Tinnitus (ringing in the ears)
Neck and back pain
Headaches and migraines
The symptoms may be ongoing, or they may come and go at unexpected times.
Types of TMJ Treatment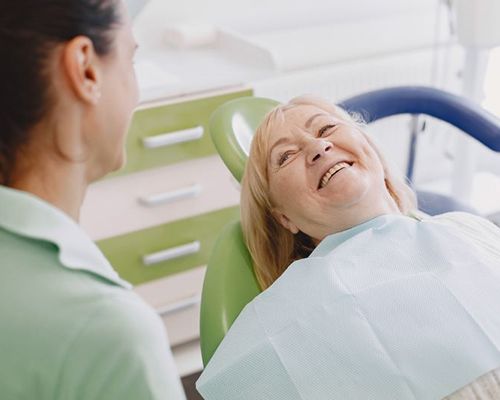 When you visit us for a consultation, we will carefully examine your mouth, ask about your symptoms, and strive to determine the root cause of your TMD. From there, we will develop a customized treatment plan, which might involve a combination of home remedies and professional care. In rare and severe cases, we refer patients to specialists. Most of the time, though, something as simple as an occlusal adjustment might be all that is necessary.
Equilibration/Occlusal Adjustment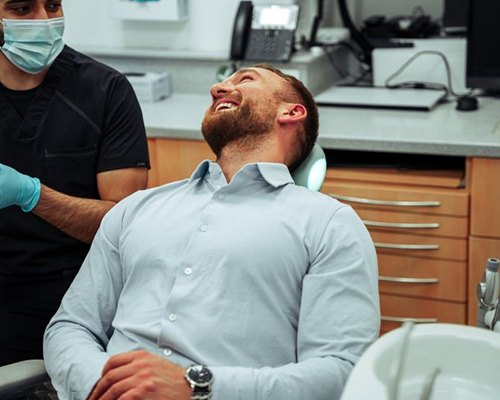 Often, TMD occurs when the upper and lower teeth do not work harmoniously together. This can happen if some of the chewing surfaces are too low or high. During an equilibration procedure (which is also known as occlusal adjustment), we strategically alter either the teeth or restorations with the goal of creating a better bite.