Restorative Dentistry – Bedford, TX
Protecting

Cracked and Decayed Teeth

Your teeth are very strong yet also very vulnerable. The enamel protecting them is harder than your bones, but since it contains no living cells, it can't heal itself once it has been seriously damaged by decay or physical trauma. So what are your options for returning a broken tooth back to its full size and strength? At Omega Dental of Bedford, we have a variety of natural-looking, reliable options for restorative dentistry in Bedford, TX to reverse dental damage of all kinds; get in touch with us as soon as you can in order to make sure your smile is protected for the future.
Why Choose Omega Dental of Bedford for Restorative Dentistry?
Easy Scheduling:
No Wait Time
Tooth-Colored Materials Available
Early and Late Hours
Available
Tooth-Colored Fillings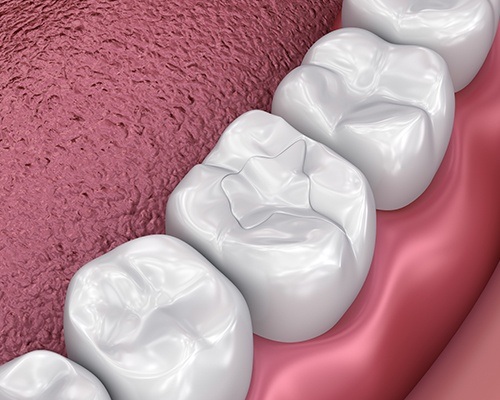 After removing the bacteria from your cavity, we need to replace the structure of the tooth that was destroyed; doing so will help protect against further decay and infection. Instead of a gold or metal amalgam filling, we favor composite resin that can match the color of your tooth in order to blend in perfectly. Since this material bonds directly with the tooth itself, it typically doesn't require any undercutting (or removal of existing enamel) to hold it in place.
Dental Crowns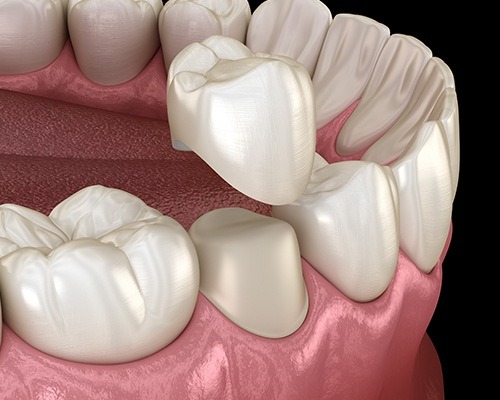 When a large portion of enamel is missing, the exposed tooth can be protected with a special cap called a dental crown. In the past, crowns have been made out of gold and other highly visible metals. If you're concerned about appearances, however, you'll probably want a porcelain crown instead. Porcelain closely matches tooth enamel in both color and the way it reflects light, meaning most people won't even realize that you have a dental restoration at all.