Full Mouth Reconstruction – Bedford, TX
Completely Rebuild Your Smile
A sudden blow to your face or a severe oral health issue that went untreated for too long can leave you with a mouth full of damaged or decayed teeth. No matter how dire the situation seems, your smile can still be saved! At Omega Dental of Bedford, we offer personalized full mouth reconstructions to completely restore even the most severely broken grins. Give us a call today to learn more about this treatment and why it might be the right choice for you.
Why Choose Omega Dental of Bedford for Full Mouth Reconstruction?
High-Quality, Durable Tooth-Colored Materials
Early and Late Appointment Hours Offered
State of the Art Digital Smile Design
Is Full Mouth Reconstruction Right for Me?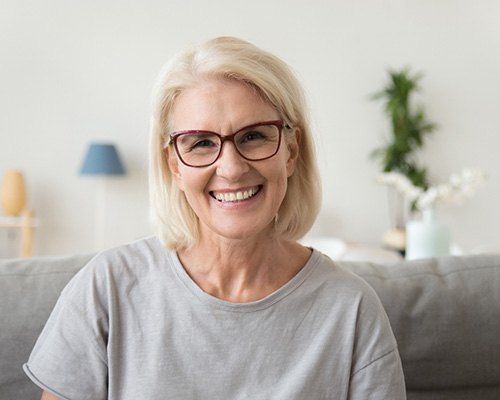 Full mouth reconstruction is a process that involves restoring or rebuilding all of the teeth in the upper and lower jaws. You might be a candidate for the procedure if there's extensive damage throughout your mouth or if you have multiple teeth that are affected by tooth decay. A full examination is needed to determine whether or not a full mouth reconstruction is required in your case.
Bear in mind that the lifespan of your full mouth reconstruction largely depends on the care you give your smile. As such, the ideal candidate for the procedure needs to be able to practice optimal oral hygiene once their full mouth reconstruction is complete.
The Full Mouth Reconstruction Process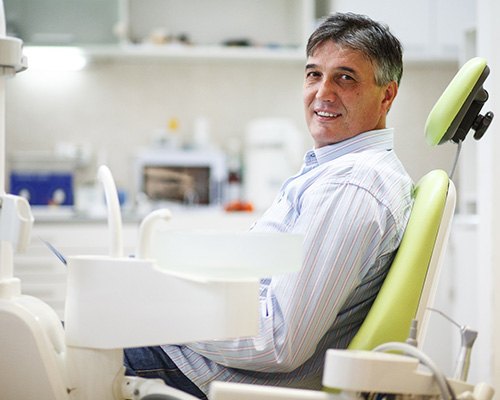 First, we need to gather information about the current state of your oral health. We'll examine your teeth carefully, take X-rays as needed, and identify oral health issues like gum disease that need to be accounted for before any kind of treatment can be performed.
Once we know exactly what issues need to be addressed, we'll give you a list of procedures that we can use to repair the existing damage. Every patient's plan will look different; some might need dental implants to fill in the gaps in their smiles while others simply need crowns to restore and protect their remaining teeth.
You'll be given a step-by-step breakdown of what the reconstruction process will look like as well as an estimated timeline. Feel free to ask questions; you should only commit to dental treatment once you feel fully informed about the situation.
Understanding the Cost of a Full Mouth Reconstruction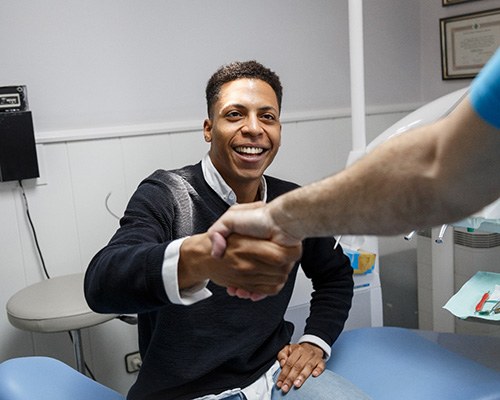 The amount that you pay for full mouth reconstruction largely depends on what services are part of your treatment plan. We'll always be upfront about how much you can expect to pay for each step of the procedure; we don't want there to be any unwelcome surprises in the middle of the process.
You can usually expect your dental insurance plan to help pay for many of the treatments that are often performed as part of a full mouth reconstruction. However, if you don't have dental insurance, you may want to consider applying for a financing plan through CareCredit. That way, you can pay for your treatment in smaller monthly installments that don't break your budget.