Cigna Dentist – Bedford, TX
Getting the Most Out of Your Cigna Dental Insurance
How well you take care of your smile will ultimately determine how long it will last. High-quality preventive care is necessary if you want to avoid tooth decay, cavities, and gum disease. This is why opting to see a Cigna dentist in Bedford is one of the best decisions you can make. Offering comprehensive services that are affordable for individuals with any budget, we are happy to partner with Cigna as an in-network dentist who keeps costs low for policyholders. Call us today and let us help you discover the kind of advantages you can expect when using your insurance to receive top-of-the-line dental care.
Cigna Coverage Availability & Fees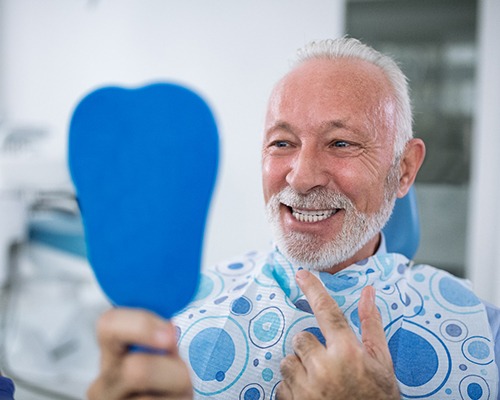 As a Cigna dentist, we want to make sure that you have the peace of mind that you need to move forward with any kind of dental treatment. This is why we strongly encourage preventive care. Not only does it minimize the risk of future oral health problems, but it also allows you to receive the treatments you need without emptying your pockets.
A typical benefit structure for Cigna dental insurance policyholders looks something like the following:
100% preventive services
80% minor restorative services
50% major restorative services
Because you will pay nothing out of pocket for regular dental checkups and cleanings, X-rays, and other similar services, it is in your best interest to stay on top of your oral health so that you don't lose valuable money at the end of the year.
Of course, should an accident or infection occur along the way, your dental insurance provider will still offer partial coverage as long as you've met your deductible and have existing funds available as part of your annual maximum.
But the percentages you see above are only for those who are in-network. If you are out of network, you don't need to worry, as you will still receive the same great service as all other patients; however, you will be required to pay more for the services you receive. The reason is that if we do not have a pre-arranged contract with your insurance company, we cannot provide our services at a lower fee.
Meet Laura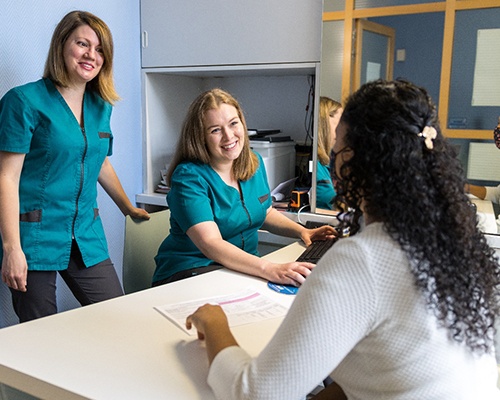 Laura is the first person you will see when arriving at our Omega Dental office. As a member of our front desk team, she is dedicated to making your visit memorable and enjoyable. Whether you have questions about your appointment, are ready to schedule an upcoming procedure, or need help with dental insurance, she is here to provide the assistance you need. Laura is well-versed in navigating insurance policies and ways to maximize your benefits, so do not hesitate to ask!