Veneers – Bedford, TX
Attain Your Dream Smile
Are you embarrassed to smile in front of others because of the stains, chips, or gaps in your teeth? Being too self-conscious to show your pearly whites in public can negatively affect your self-esteem, your social life, and even your career. That's why it's well worth it to invest in improving your smile with veneers. Here at Omega Dental of Bedford, Drs. Prashantkumar and Julyat Gajera are more than happy to help you attain your dream smile by using veneers to correct a multitude of aesthetic imperfections at once. To learn more about how your cosmetic dentist can improve your smile with veneers, contact our office today.
Why Choose Omega Dental of Bedford for Veneers?
Natural-Looking, Long-Lasting Materials
Correct Several Cosmetic Flaws at Once
Early and Late Hours Available
What Are Veneers?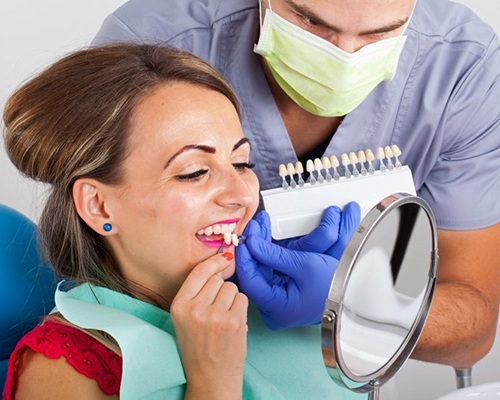 Veneers are ultra-thin yet durable shells that are crafted from dental porcelain. You can think of a veneer as a little "mask" for your tooth, fitting over its entire front-facing surface to conceal several issues, such as chips, cracks, stains, and minor gaps, in one fell swoop. Not only is dental porcelain strong enough to withstand the daily forces of biting and chewing, but it also isn't nearly as porous as tooth enamel. This means you won't have to worry about your veneers discoloring over time from consuming tannin-rich products like coffee and tea.
The Process of Getting Veneers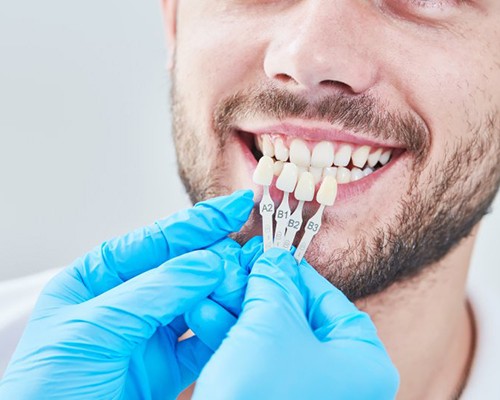 The veneers procedure is simple and painless. First, you'll attend a consultation with one of our dentists to discuss your smile goals and determine whether you're a good candidate for veneers.
If we decide to move forward with veneers, we can begin the process by preparing the teeth that will receive the restorations. To accomplish this, we will shave off a layer of enamel that's about as thin as a contact lens. Doing this ensures there is ample room for the veneers to lay flush against your teeth. Next, we'll take impressions of your mouth to send to our partnered dental lab, where your veneers will be crafted to our exact specifications. We can place temporary veneers over your teeth in the meantime.
Once your veneers arrive at our office in a few weeks, we'll call you to set up an appointment. After confirming that the restorations meet our standards, we'll replace your temporaries with your permanent veneers, instantly giving you a completely new smile.
Benefits of Veneers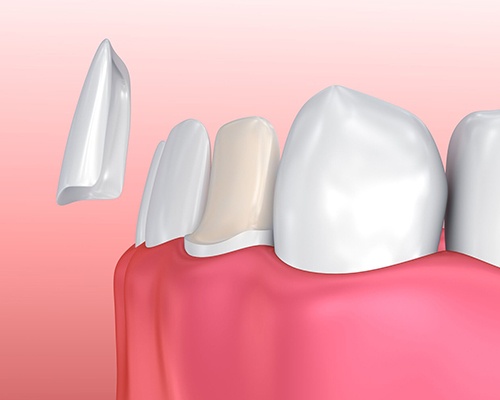 Because they come with a plethora of advantages, veneers are highly recommended by dental professionals and patients alike. Some of their unique benefits include:
A versatile treatment that can repair virtually all cosmetic flaws on a tooth
Being well-tolerated by gum tissue
Incredible resistance to stains
Customizable treatment that allows them to blend in with the rest of your smile
Ability to last up to 20 years with the right maintenance
Understanding the Cost of Veneers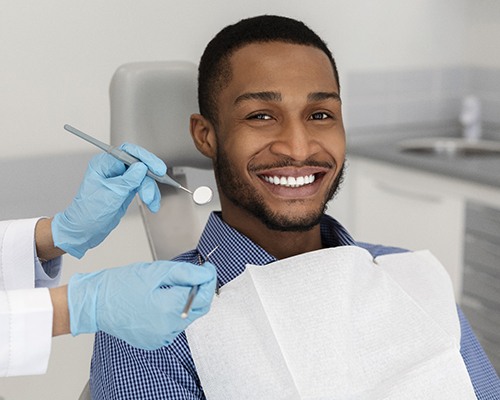 As with most things you purchase, you really get what you pay for when it comes to veneers. Higher quality materials often mean an increase in price, but it also gives your new and improved smile a longer lifespan. The price of veneers is often higher than other options, but their many benefits make them well worth the cost. It's also important to choose the right cosmetic dentist for veneers, so you can ensure that you're getting the results you desire. Read on to learn more about the cost of veneers in Bedford.
Cost VS Cosmetic Dentistry: What's Right for Me?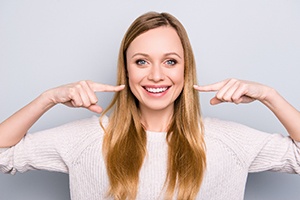 There are a variety of cosmetic services that range in price. Each of these treatments accomplish different things for your smile's appearance. These options include:
Braces: Braces align teeth to help you achieve the straight smile you want. However, this treatment often comes with a higher price tag of around $5,000 to $6,000. While braces are a major investment, they don't help with the color or shape of your teeth.
Teeth Whitening: This solution is popular because it's convenient and affordable, however it doesn't help with the shape or position of your teeth. Plus, the results will wear off starting as soon as 3 months from your treatment.
Direct Bonding: Bonding is quick and easy – the treatment can be completed in a single visit by your cosmetic dentist in Bedford. That said, it can only be used for minor issues like small chips or cracks, and it will have to be redone every few years.
Veneers: While veneers aren't the cheapest cosmetic service, they are the easiest way to enjoy a complete smile transformation. Whether you have crooked, chipped, gapped, discolored, or misshapen teeth, veneers will give you the results you've always wanted in just two appointments. As an added benefit, porcelain veneers are relatively stain-proof, which makes it much more difficult to discolor your smile in the future.
How to Make Veneers Affordable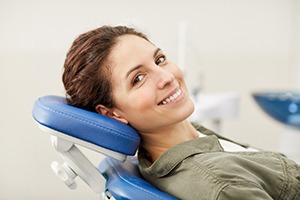 Usually, veneers are not covered by dental insurance, however we are committed to making the high-quality dental services you need as affordable as possible. That's why we accept alternative financing through CareCredit. With this option, patients can access fees that are easy to manage with low-to-no interest. The best part is that you can pick your monthly payment plan based on your specific needs – there is an option for all types of budgets. We also often have some special offers going, so keep an eye out for additional ways you can save. Please don't hesitate to contact our office to schedule your consultation and learn more about how we can make your veneers affordable.
Veneers FAQs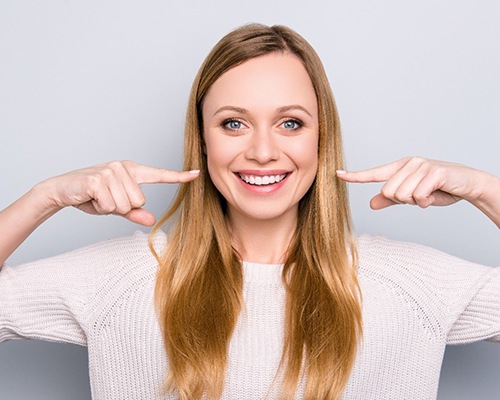 Are you ready to wave goodbye to imperfections in your smile? Our team at Omega Dental of Bedford would love to help! Both Dr. Prashantkumar Gajera and Dr. Julyat Gajera have provided countless patients with their dream smile thanks to state-of-the-art veneers. If you have questions before moving forward, we encourage you to schedule an appointment with our knowledgeable staff. On the other hand, if you would like a bit more information before contacting our office, we have listed a few frequently asked questions below.
How Long Do Veneers Last?
Veneers are a high-quality, natural-looking cosmetic treatment that can last five to ten years. However, patients who prioritize the care of their veneers often enjoy their new and improved smile for much longer! Therefore, it is of the utmost importance that you practice good oral habits by brushing twice a day, flossing daily, and visiting our dentist bi-yearly for exams and cleanings.
Will the Veneers Match My Other Teeth?
If you aren't using veneers for a complete smile makeover, you may wonder if your treatment will be noticeable. Will one tooth stand out? Will your other teeth look dull and yellow in comparison? If you have asked yourself something similar, you'll be happy to know that Dr. Prashantkumar Gajera and Dr. Julyat Gajera can match the veneer to your existing enamel. Or, they can make it a whiter shade and lighten your remaining teeth with a professional whitening treatment! Either way, you can rest easy knowing our team will go above and beyond to make the end result seamless.
Does Getting Veneers Hurt?
Both in and out of the treatment chair, our goal is to provide you with a beautiful, natural-looking smile with as little discomfort as possible. And thanks to our team's extensive experience and the use of effective numbing agents, that goal is a reality! While you may experience some soreness in your gums and jaw, especially for full smile makeovers, we will provide you with aftercare instructions to make your recovery as comfortable as possible.
What Happens If One of My Veneers Comes Off?
Although veneers are crafted from a strong, durable material, there are rare instances where they can pop off. If this happens, it is important not to panic. Instead, locate the veneer and contact our office for an appointment. No matter what, do not use household items, like crazy glue, to adhere the veneer back to your tooth!
How Much Do Veneers Cost?
The cost of veneers depends on a variety of factors, including how many teeth you are looking to fix. Therefore, the best way to find out the exact price is by scheduling an initial consultation with our cosmetic dentist. From there, we can conduct a thorough dental exam and discuss your smile goals in-depth. That way, we can get a complete understanding of how to provide you with the jaw-dropping smile you deserve and provide you with an accurate estimate.