Gum Recontouring – Bedford, TX
Achieve a More Proportionate Smile
Do you feel that your smile is too gummy, or your teeth are too short? The truth is that too much gum tissue in the wrong places can make your teeth appear smaller or uneven. Fortunately, we have a solution. At Omega Dental of Bedform, we offer gum recontouring to help patients achieve a more proportionate smile to complement their appearance. To find out if this treatment option is right for you, give us a call to schedule a consultation.
Why Choose Omega Dental of Bedford for Gum Recontouring?
Friendly, Professional Environment
Flexible Financing Options
Saturday Appointments Available
What Is Gum Recontouring?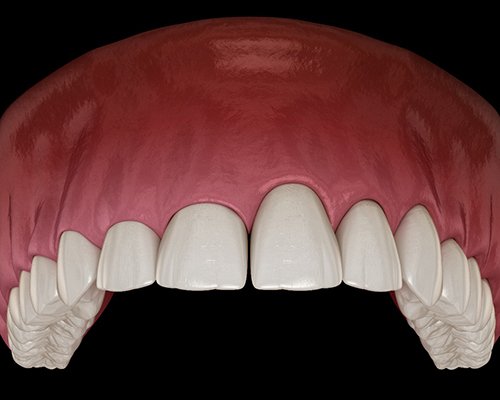 Gum recontouring is a procedure that involves changing the shape of the gums in order to be more aesthetically pleasing. This is usually completed when a patient experiences one of the following cosmetic issues:
Excess Gum Tissue: If you have a "gummy smile," where there is too much gum tissue covering the teeth, gum recontouring can help by removing extra tissue to expose more of the enamel.
Uneven Gumline: If there is too much gum coverage in a specific area, gum recontouring can be used to create an even smile.
Is Gum Recontouring Right for You?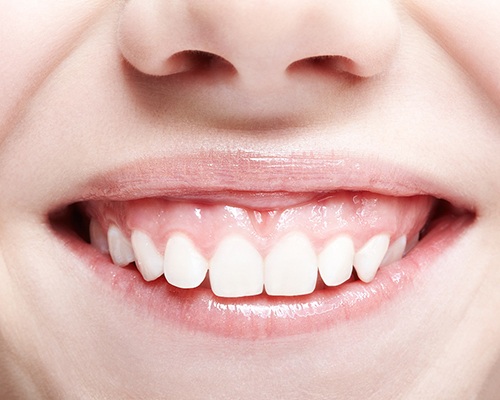 During your initial consultation with us, you will be able to discuss the specific goals you have for your smile and determine whether gum recontouring is the right solution to meet your needs. In most cases, this procedure is ideal for patients who"
Feel self-conscious about the appearance of a "gummy smile."
Have a gumline that is uneven.
Have teeth that appear small due to excessive gum tissue.
Are in good overall health.
Benefits of Gum Recontouring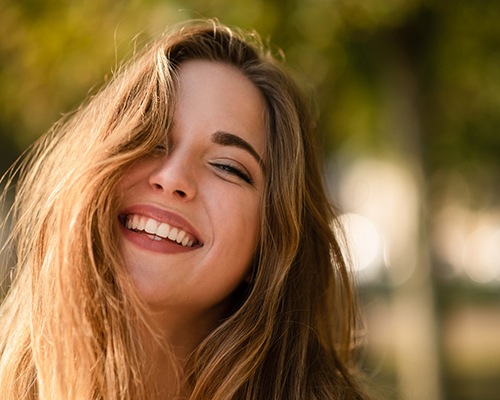 The goal of gum recontouring is to help you achieve a smile that makes you feel confident. However, there are all sorts of other benefits you can expect to experience as well. Here are some of the most prominent:
This procedure is permanent, so you don't need to worry about the tissue growing back.
Gum recontouring creates an even gumline for optimal symmetry.
The procedure is minimally invasive.
Excess gum tissue is removed quickly without pain or stinging.