Dental Insurance – Bedford, TX
Making Dental Care Costs
Affordable
When you have dental insurance, either from the private market or as part of a plan with your employer, you're not forced to pay higher out-of-pocket costs nor go into the dental office without any idea of what your treatment will cost. Instead, you can get many of your preventive forms of care as well as many other services covered. By prioritizing routine care, you reduce the risk of having to deal with long-term dental disease and dental emergencies.
We Honor All Insurance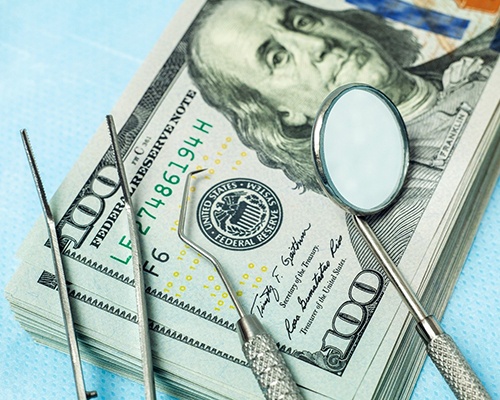 Is our office not in-network with your dental insurance plan? Don't let that deter you from getting the high quality care you deserve. One of our practice's values is to make sure that a healthy smile is affordable for everyone in the Bedford community. We believe in being fair and honest with our patients and going out of our way to improve their experience. That's why we'll honor the your co-pay costs associated with any insurance, which means that you can save as much as possible, no matter what insurance you have. It's just one more way that we're helping our Bedford neighbors smile with confidence!
In-Network Dental Insurance
AlwaysCare
Ameritas
BCBS of TX
Connection
Delta
DenteMax
Guardian
Humana
MetLife
Principal
Sun Life/DHA/Assurant
UniCare
UCCI Military Plans
United Concordia (UCCI)
Zelis
Understanding How Dental Insurance Works
It's important to note that dental insurance is not meant to be used in the same way as medical insurance. For example, while medical insurance is generally used only when a serious illness or injury appears, dental insurance should be used regularly, ideally every six months. Not only does this help you save money on dental costs in the long-term, but it makes it easier to maintain the oral health of you and your family members.
What Your Dental Insurance Plan Covers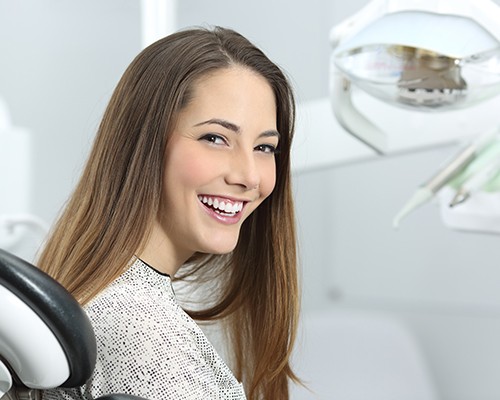 Every dental plan comes with its own unique stipulations that you should take the time to look at more closely. However, they often cover specific types of treatment in the same way. In most cases, you can expect the following percentages of coverage below:
Preventive Care – (i.e. exams, cleanings, X-rays, sometimes fluoride therapy for younger patients) usually covered at or close to 100 percent.
Minor Restorative Care – (i.e. dental fillings and root canal therapy) typically covered between 70 and 80 percent.
Major Restorative Care – (i.e. crowns, bridges, dentures) usually covered up to 50 percent.
We Offer In-Network Savings & Welcome Out-of-Network Providers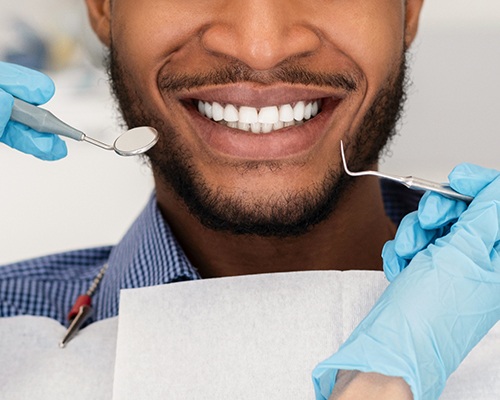 By using a plan that our dental office is in-network with, you can usually expect lower out-of-pocket costs compared to being out-of-network. However, being out-of-network does not always guarantee that you will need to pay more. The prices of our treatments are affordable, and any fees charged for dental treatments often fall within your plan's price range. Furthermore, those who are out-of-network can still have their claims filed and processed by our dental office.