Delta Dental Dentist – Bedford, TX
Learn More About the Benefits of Delta Dental
Do you have Delta Dental insurance in Bedford? Whether you purchased your policy on your own or have it through an employer, it is an important asset that you can use to keep your preventive care costs as low as possible, and you may be able to use it to when your smile needs some restorative work as well. But how can you make sure that you are getting as much as possible out of your plan? You can count on us to help. Because we are in-network with Delta Dental, we are in the perfect position to help you understand your benefits and use them to the full.
Delta Dental Coverage Availability & Fees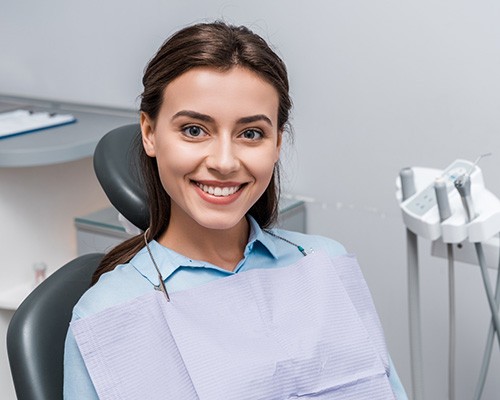 Delta Dental offers a number of different plans, some of which are DHMO in nature, others of which are PPO. With a DHMO plan, you enjoy lower fees and a lower premium, but you can only use your benefits at in-network practices. PPO plans, on the other hand, allow you to use your policy at virtually any general dentist or specialist.
Here is a general overview of how PPO plans usually work:
Preventive care, including X-Rays, exams, and cleanings, is usually 100% covered
Minor restorative services, such as fillings and simple tooth removal, are usually 80% covered. One great thing about Delta is that if you purchase their Premium plan, teeth whitening is also 80% covered.
Major restorative services, like surgical extractions and root canal therapy, are 50% covered. With Delta's Premium plan, orthodontia for children and adults is also 50% covered.
Your plan is likely to have a deductible, a waiting period before you can enjoy coverage for certain services, and an annual maximum. An annual maximum is the greatest dollar amount that Delta will pay out for approved services within a 12-month period. As an in-network Delta Dental dentist in Bedford, we are able to help you get the most out of that maximum. For example, we might be able to schedule major services across calendar years so you can use two annual maximums rather than one.
Meet Laura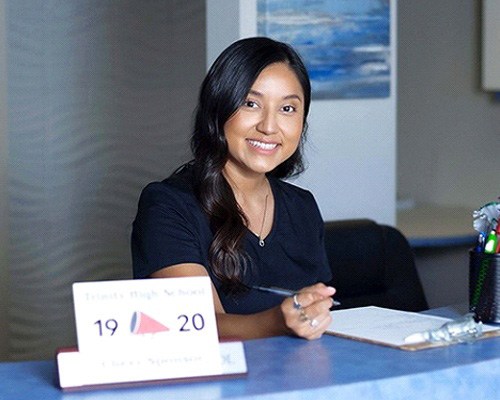 Our whole team is eager to help patients take full advantage of their dental insurance, but Laura is the one who takes the lead in that area. People enjoy Laura's kind personality and eagerness to help. She can help you find answers to your questions about dental insurance, file claims on your behalf, and more.
To learn more about how Laura and our team can help you maximize your Delta Dental benefits, contact our office today. We look forward to speaking with you!