Emergency Dentist – Bedford, TX
Tooth in Pain? We Can Help
Dental emergencies usually strike unexpectedly and at inconvenient times. For example, your child might lose a tooth while playing outside, or you might suddenly experience severe pain in your teeth due to an infection that you didn't realize was there. In each of these cases, you can count on your experts at Omega Dental of Bedford to relieve your pain and save your smile as comfortably and efficiently as possible; call us for emergency dentistry in Bedford, TX as soon as you realize something is wrong.
Why Choose Omega Dental or Bedford for Emergency Dental Care?
Same-Day Appointments Available
Evening and Weekend Office Hours
Walk-Ins for Emergencies Welcome
How We Treat Dental Emergencies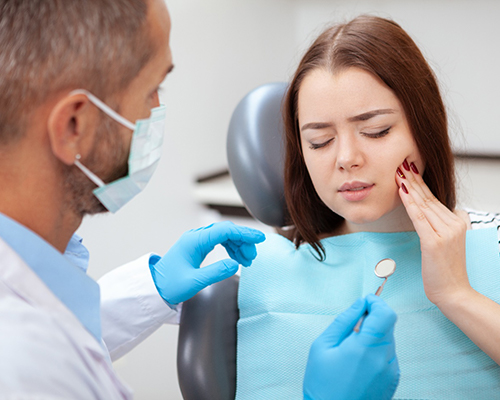 The moment you feel something isn't quite right, give us a call. Not only will you be able to schedule an appointment for the same day in most cases, but you can get helpful first-aid tips from our team members before you arrive. We also offer evening and weekend appointments as well as walk-ins for emergency care, so you can always feel comfortable giving us a call.
When you do get to our practice, we'll get you seen by one of our dentists as soon as possible so they can complete an emergency exam. This may include digital X-rays if they cannot easily find the source of the problem.
After reviewing their findings with you, our dentists will go over their recommendations for treatment, then break down its length and estimated costs so that you know what to expect ahead of time. We'll always make sure to discuss these details so you can be informed about your care.
Our team will work promptly to address your dental emergency, ideally that day with time permitting. Treatments often performed to treat dental emergencies include dental fillings, crowns, root canal therapy, tooth extractions, or something else.
The Most Common Dental Emergencies
For any dental emergency, one of the most important steps is to remain calm. Panicking could cause you to lose valuable time that you could be spending performing basic first aid and protecting your tooth from further damage. Of course, it's easier to keep a cool head when you already have a good idea of what to do during a dental emergency. Below are some tips for dealing with common dental emergency situations in which you may find yourself.
Understanding the Cost of Dental Emergencies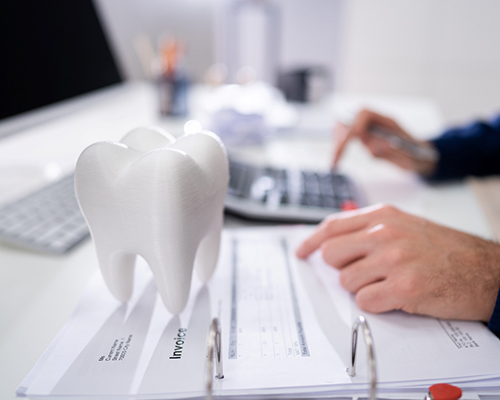 As soon as you realize you need urgent dental care, one of your first thoughts is likely to be, "How much will it cost?" Before we can answer that, we need to perform a complete examination of your mouth, which typically involves taking X-rays to pinpoint the underlying cause of discomfort or to detect damage that might otherwise go unseen. We can give you an accurate estimate of the cost once we fully understand the situation and have determined the best course of treatment.
Stress-Free Care for Your Damaged or Hurting Tooth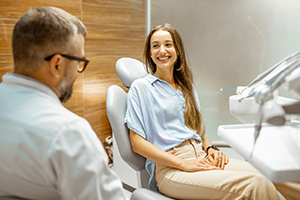 Whether you suddenly wake up with a toothache or fall and break a tooth, experiencing a dental emergency is always stressful. Not only are you in pain, but now you're worrying if you can even afford a trip to the dentist. At Omega Dental, we never want our patients to panic about how they're going to pay for their emergency dental care. We do our utmost to maximize our patients' dental insurance benefits and offer additional financing options. We want to ensure that in your time of need, you can seek the high-quality emergency treatment you need without breaking the bank. If you're going through a dental emergency and need to schedule an appointment, we encourage you to give us a call!
Factors That Influence the Cost of Emergency Dental Care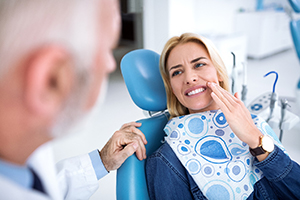 There are many factors that come into play when determining the cost of an emergency dental visit. That's why it's impossible to name a set cost of an urgent appointment. Here are some factors that must be considered:
The severity of the damage to your oral health
Whether you require follow-up treatments, such as a restoration
The specific kind of treatment you require
Your level of insurance coverage
Before going through with any treatment, our first priority will be to get you out of pain. From there, we can go over your treatment options (including their pricing), so that you can make decisions with a clear head. We'll also gladly answer any questions you may have to help you feel comfortable with the dental care you're getting.
Helping You Make the Most of Your Insurance Benefits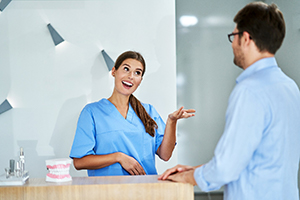 At Omega Dental, we're proud to offer in-network savings with many of the nation's most popular PPO dental insurance plans, including:
Aetna
BlueCross BlueShield
Cigna
Delta Dental
Guardian
Humana
MetLife
And many more!
Our team strives to help you maximize your available benefits and not let any of your coverage go to waste. We'll even handle all of the paperwork for you! If you have questions about whether we accept your dental insurance, feel free to call our office and ask.
Keep in mind that even if we're not in-network with your plan, chances are we can still help you find discounts. Many patients who have visited us with an out-of-network plan have been pleasantly surprised by how much they were able to save with us!
Paying for Emergency Dental Care Without Insurance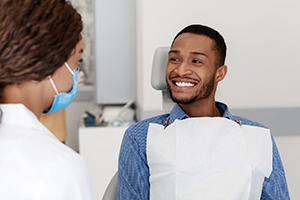 Even if you don't have insurance, we will still welcome you to visit our office for your emergency dental needs! To help uninsured patients fund their treatments, we have partnered with the third-party financing company CareCredit. We can help you apply for one of their flexible payment plans, which breaks up the cost of your treatment into monthly, budget-friendly installments. Plus, many patients qualify for loans with very little or even zero interest.
How to Prevent Dental Emergencies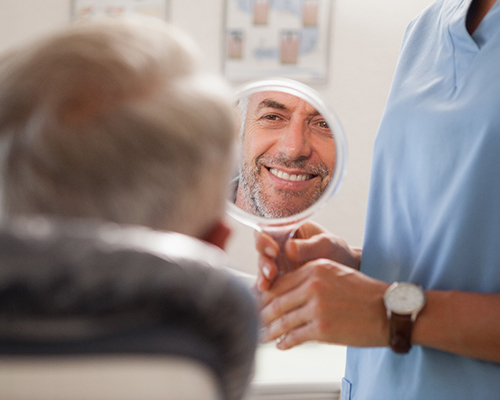 There's always some risk that you'll experience a dental emergency during your life. After all, emergency situations are unpredictable by their very nature. However, you can protect your smile from damage by taking certain precautions. Read on to learn a few very simple tips that can help you prevent dental emergencies in Bedford.
Visit Our Dental Office Regularly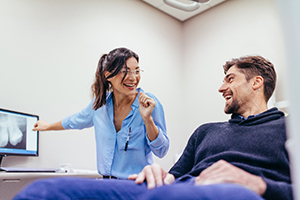 Although you can't plan for dental emergencies, you can certainly do so for your routine checkups and cleanings! At these twice-a-year visits, our dentists will closely examine your smile for early warning signs of problems that could, if left untreated, become dental emergencies. Plus, our skilled hygienists will give your teeth and gums a professional cleaning, removing plaque and tartar that contribute to decay and infections.
Maintain Good Dental Hygiene at Home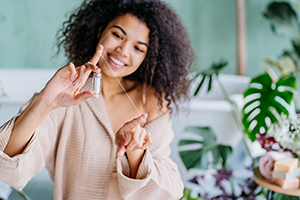 Regular teeth cleanings are crucial, but equally so is proper at-home oral hygiene. Brushing and flossing on a daily basis will go a long way towards protecting your teeth from infections. Rinsing your mouth with an antibacterial mouthwash afterward can remove bacteria from areas that your toothbrush and floss cannot reach.
Stick to a Nutritious Diet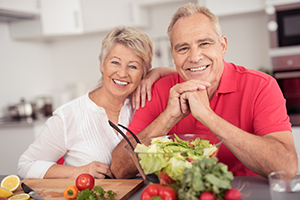 Chances are you've already heard that too much sugar can cause cavities. This is because sugar particles interact with the harmful bacteria in your mouth to create acids that erode tooth enamel, creating cavities. These acids can also irritate your gum tissue, making it more susceptible to gum disease. To reduce your risk of infection and decay, swap out sugary snacks for ones that are healthier for your smile, such as fresh fruits, leafy greens, lean meats, and low-fat dairy products.
Wear a Mouthguard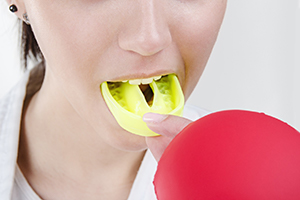 Sports-related mouth injuries are a very common reason why patients have to visit our emergency dental office in Bedford. One way to lessen the risk of harm to your smile is to wear a custom mouthguard during sports games and practices. This oral appliance fits comfortably over your teeth, shielding them from the full brunt of impact.
Similarly, we can make you a personalized nightguard to protect your teeth from the damage of bruxism, a condition where you grind your teeth while sleeping. Chronic teeth grinding and jaw clenching can lead to TMJ disorder, worn enamel, fractured teeth, and more.
Don't Use Your Teeth as Tools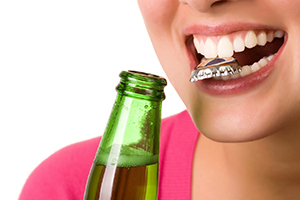 Your teeth were designed to help you eat, talk, and smile. They simply were not made to open bottles or packaging. As tempting as it can be to quickly use your teeth in these situations, it can break your tooth, injure your gums, and more. Always keep the right tool for the job, like scissors or a bottle opener, handy to avoid the temptation of using your teeth.
Dental Emergency FAQ's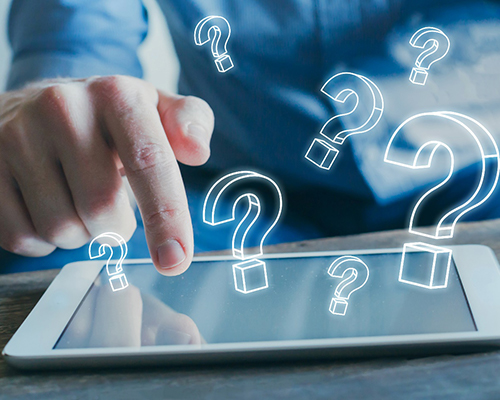 The risk of a sudden dental problem occurring is typically the last thing on your mind. You may never expect it to happen to you, but the truth is that one out of every six Americans will need to visit an emergency dentist every year. When an urgent dental issue arises, it's normal to have some questions. While you wait for your appointment, we encourage you to read through this list of a few of the most frequently asked questions about emergency dentistry and their answers.
How Long Should I Wait to Call an Emergency Dentist?
No one has the time in their schedule to make an unexpected trip to the dentist. It can be tempting to delay booking an appointment until you have an afternoon to spare, but when a dental emergency strikes, time is of the essence. Depending on the specific oral health issue you are facing, waiting too long to visit us could cause you to lose your tooth. When it comes to your smile, it's better to be safe than sorry. That's why you should call us as soon as possible after the emergency occurs.
Should I Go to the Hospital Instead?
In a stressful emergency situation, your first instinct may be to head to the emergency room at the nearest hospital. However, there is often not that much they can do to help you. Because they rarely have trained dentists on staff, the most they can do is prescribe painkillers or antibiotics and then refer you to a dentist. It's better to save time and money by contacting us first.
The only exception would be if your emergency is extremely severe. If you suspect your jaw is broken, or you're experiencing uncontrollable bleeding or swelling that complicates your breathing or swallowing, go straight to the emergency room.
How Can I Prepare for Future Dental Emergencies?
Dental emergencies are much more common than you might think. To help make the next one you or a loved one faces a little less stressful, we recommend creating a small dental emergency kit that includes the following items:
Tiny container with a secure lid
Our contact information
Small bottle of acetaminophen
Gauze pads
Handkerchief
Latex-free gloves
Are Sensitive Teeth Considered a Dental Emergency?
A tooth that experiences a sharp discomfort whenever you eat or drink something hot, cold, acidic, or sweet is considered "sensitive." This problem can come and go over time, and its cause is sometimes unclear. If your sensitivity is relieved after using desensitizing toothpaste, then it's probably not an emergency. If, however, your teeth experience a severe pain that lingers for several seconds after the offending stimulus is removed, then you should call us as soon as possible. That kind of sensitivity may indicate a larger oral health issue, like worn-down tooth enamel or receding gums.