Aetna Dentist – Bedford, TX
Learn More About the Benefits of Aetna
Do you have Aetna dental insurance? Whether you bought it on your own or have it through an employer, your policy is a valuable resource that can help you enjoy essential preventive care for little to no cost. It may even be able to offset the cost of extensive oral procedures. How can you get the most out of your benefits? Our team is here to assist you. As an in-network Aetna dentist in Bedford, we are ready to guide you through the process of understanding and using your insurance plan.
Aetna Coverage Availability & Fees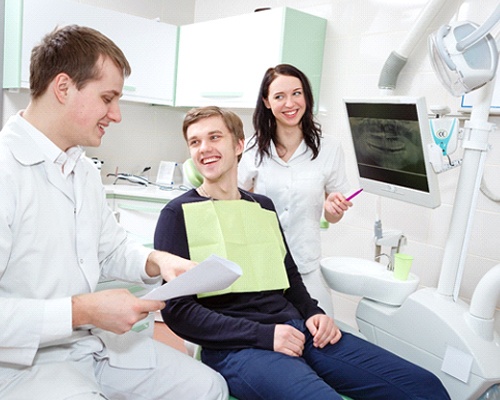 Aetna offers a range of plans for Texas residents. Some of them are DMO in nature, while others are PPO. You will have to check your specific plan to find out exactly how it works. In the meantime, we can give you an overview of how PPO coverage typically works:
Preventive care (cleanings, checkups, basic X-Rays, etc.): 80 – 100% covered
Minor services (fillings and other simple restorative procedures): 70 – 80% covered
Major services (usually including crowns, surgical extractions, and more): 50% covered
Your plan may also have a deductible, a waiting period before you are eligible for certain services, and an annual maximum. Your annual maximum, which is the highest dollar amount that Aetna will pay out for services within a calendar year, can be maximized when you visit a dentist who is in-network with Aetna dental insurance.
As an in-network practice, we have a contract with Aetna that controls prices. Plus, because we are used to working with Aetna, we can implement strategies to help you get more out of your benefits. For example, we might be able to schedule major treatments across calendar years so you can take advantage of two annual maximums instead of just one.
Meet Laura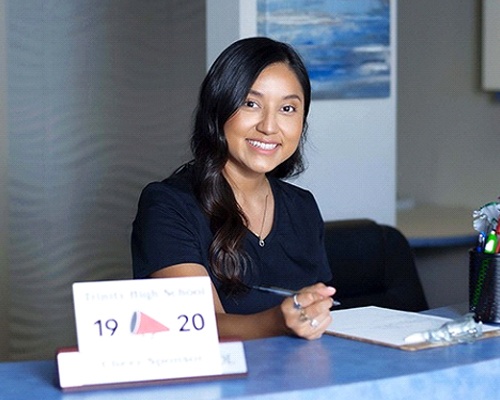 Our whole team wants to see you get the most out of your Aetna policy. However, it is Laura who takes the lead in that area. As our front desk expert, she can assist you through the process of using your benefits, beginning even before you visit our office for the first time. She will take your insurance information, verify your benefits, and file claims for you. If you have questions about your policy, Laura will be happy to steer you in the right direction so you can find satisfactory answers. To learn more about how she and the Omega Dental team can serve you, contact us today.