Dental Crowns – Bedford, TX
Beautifully Restore Broken, Weakened Teeth
At Omega Dental of Bedford, we can beautifully restore broken, weakened teeth with custom-made dental crowns in Bedford. These popular restorations are a durable, lifelike solution for teeth that have lost their strength, function, or appearance. In fact, they can help your pearly whites look and feel like nothing was ever wrong in the first place! If you're struggling with a problematic tooth, don't wait to contact us to get back to enjoying your happy, healthy smile!
Why Choose Omega Dental of Bedford For Dental Crowns?
#1 Compassionate and Experienced Team of Dentists
#2 High-Quality, Long-Lasting Materials
#3 Convenient Early and Late Appointments Available
What Is a Dental Crown?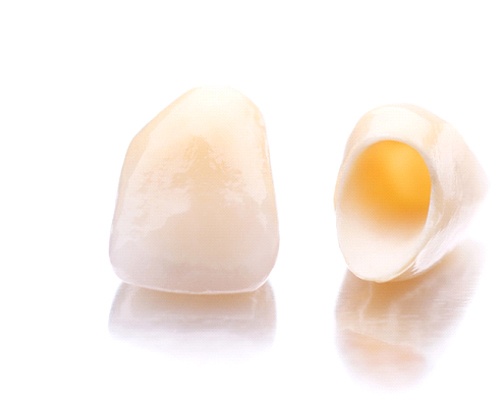 Dental crowns are tooth-shaped caps that are designed to fit snugly over the top of a tooth. Since it covers the entire visible surface, it can be custom-made to redesign the tooth's appearance as it fortifies its structure. Dental crowns are a great solution for:
Teeth that have been weakened by decay or large fillings.
Severely broken, damaged, or fractured teeth.
Naturally misshapen or small teeth.
Teeth with stubborn stains or noticeable wear and tear.
Teeth that have just been repaired with a root canal.
Replacing a missing tooth when paired with a dental implant.
Each dental crown is custom-made to ensure that it looks as natural as possible when placed among your pearly whites. Typically, we use all-ceramic or porcelain-fused-to-metal materials to replicate the texture and color of the rest of your enamel. Once placed, your dental crown will blend in seamlessly with the rest of your smile.
What Is the Process of Getting a Dental Crown?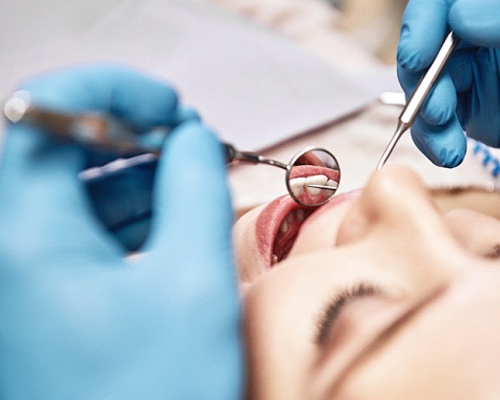 In most cases, placing a dental crown only takes two appointments. First, we'll completely numb the area with local anesthetic to ensure you're as comfortable as possible throughout your treatment. Then we'll carefully removed any decayed or damaged tissue and clean your tooth. Next, we'll gently prepare your tooth so that there's enough space for your new dental crown. We'll then take some impressions, which will be sent to a local dental lab to create your restoration.
As we wait for your permanent, custom-made dental crown to be created, you'll be fitted with a temporary crown. This restoration will protect your vulnerable tooth from further damage or decay. Before you know it, you'll come back to our office to have it replaced with your permanent dental crown. After we make sure your bite is comfortable, you'll be ready to start enjoying your newly restored smile!
What Are the Benefits of Dental Crowns?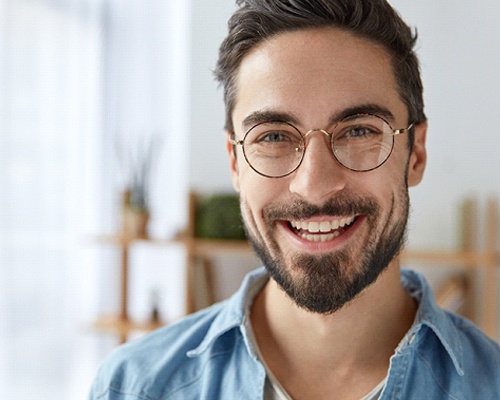 Remember, your teeth can't heal themselves. Even if you can manage the uncomfortable symptoms of your weakened or damaged tooth right now, leaving it untreated puts you at serious risk. As your tooth is exposed to more pressure and bacteria, it will inevitably develop serious issues that can only be corrected with extraction. Thankfully, dental crowns offer a safe, aesthetically pleasing, and reliable way to prevent further problems and help your tooth maintain its place in your smile. With great at-home oral hygiene and regular dental checkups, you can easily expect your dental crown to last for a decade or more.
With help from your Bedford dentist, you can fully restore your beautiful, healthy, and pain-free set of pearly whites. Contact us today so we can help get your smile and your oral health back on track!