Smile Makeover – Bedford, TX
Achieve Your Beautiful Dream Smile
Repairing a single chipped or stained tooth is usually straightforward and simple. However, what if your smile has multiple imperfections? That's where a complete smile makeover in Bedford comes in! By combining a personalized mix of restorative and cosmetic dentistry services, Dr. Gajera can completely transform your smile, no matter its current state. If the size, shape, and color of your teeth are negatively affecting your self-confidence, then you may benefit from a comprehensive smile makeover.
How Does a Smile Makeover Work?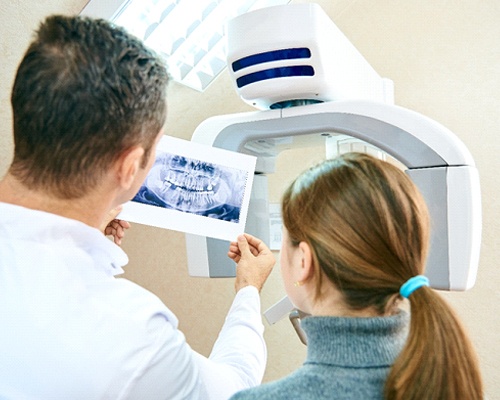 Every smile makeover begins the same way: with free cosmetic consultation at our office. Dr. Gajera will carefully examine your teeth, gums, and mouth and discuss your smile goals. He will then take a digital impression of your teeth using state-of-the-art dental technology. This digital smile design will show how your teeth will appear after each stage of your smile makeover. If you are not 100% satisfied with the digital "preview" of your reshaped smile, you can let us know and will we will make the appropriate changes to your custom treatment plan.
The exact treatments chosen for your smile makeover will depend on the aesthetic flaws you want to address. A smile makeover can include any of the following:
Professional teeth whitening
Direct bonding
Porcelain veneers
Metal-free restorations
Dental implants
Invisalign
And much more!
The Benefits of Getting a Smile Makeover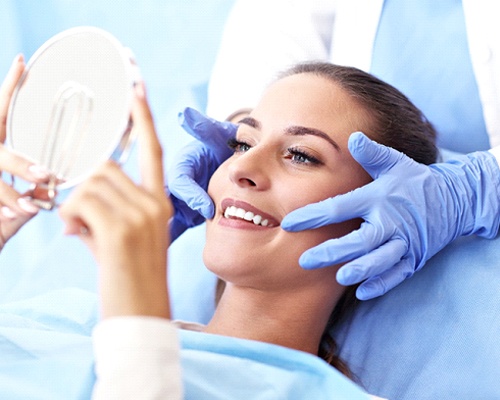 Investing in a smile makeover in Bedford can pay dividends for many years to come. Here are a few of the many benefits of this comprehensive treatment:
Youthful Appearance – A healthy, bright smile can make you appear younger and more vibrant.
Boost Confidence – You'll be surprised how confident you feel once your dental flaws disappear!
Improved Dental Function – Restoring missing or damaged teeth can prevent bite problems and make it easier to eat a healthy, balanced diet.
Improved Oral Health – Straight teeth are easier to clean, which lowers the risk of tooth decay and gum disease.
Save Money – A smile makeover is usually more cost-effective than addressing dental flaws one at a time over many years.
Long-Lasting Results – Some cosmetic and restorative treatments can last for many years, or even decades, with proper care and maintenance.
Understanding the Cost of a Smile Makeover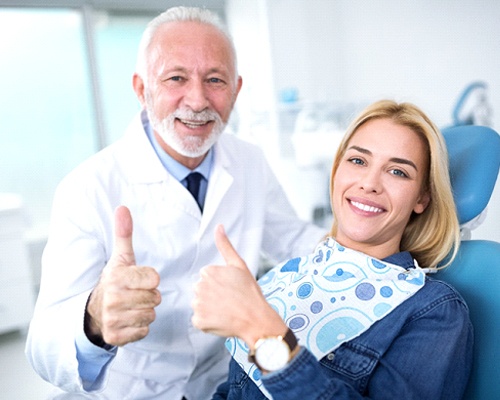 The cost of a smile makeover can vary greatly from patient to patient. Your specific dental imperfections and the treatments required to fix them are among the many factors that will influence what you end up paying. During a free cosmetic consultation, Dr. Gajera will explain each step of the process and provide an accurate cost estimate. Dr. Gajera is an experienced cosmetic dentist in Bedford, so you can trust you won't encounter any surprises when it comes time to pay.
If you are worried about paying for your smile makeover all at once, why not break down the cost into smaller monthly payments? You can do exactly that with flexible dental financing from CareCredit. A trusted partner, CareCredit offers a range of low-to-no interest payment plans that help patients pay for cosmetic services that dental insurance does not traditionally cover. Ask our staff or visit our website for more details!