Invisalign – Bedford, TX
The Clear Option for Straightening Your Smile
Are you dissatisfied with your crooked teeth but can't picture yourself wearing awkward metal braces? At Omega Dental of Bedford, we understand completely. That's why we're proud to offer Invisalign clear braces as an alternative to traditional orthodontics. Both of our dentists have undergone advanced Invisalign training to help patients discreetly achieve the well-aligned smiles they deserve. To learn more about how Invisalign can help you, give us a call today!
Why Choose Omega Dental of Bedford for Invisalign?
Experienced Dentists with Advanced Training in Invisalign
Early Morning, Late Evening, and Saturday Hours
Quick and Easy Scheduling
How Invisalign Works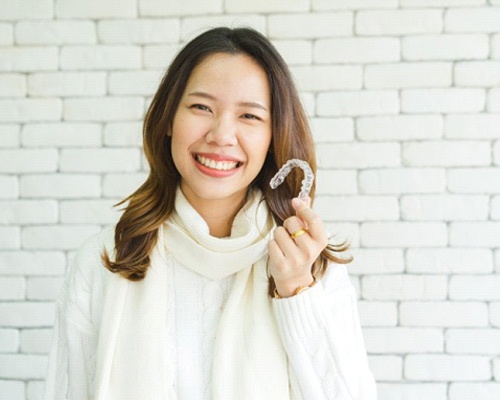 Instead of metal brackets and wires, Invisalign uses a series of clear plastic trays that sit snugly over your teeth. These aligners exert a gentle pressure on one section of your smile at a time, gradually shifting your teeth into their ideal positions. Because the trays are translucent, virtually no one will even be able to notice that you're wearing them!
What to Expect During Invisalign Treatment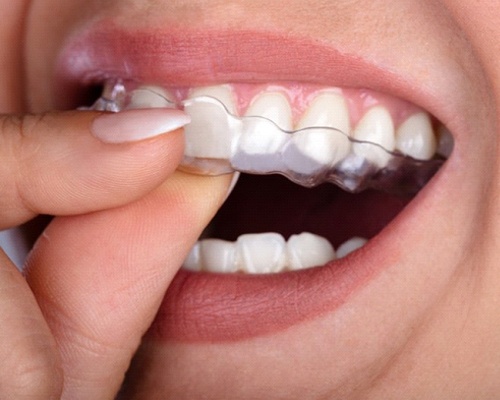 Every patient's smile is unique, which is why treatment time can vary from person to person. Generally speaking, though, most people will complete Invisalign treatment within 12 to 18 months. That's a fraction of the time that metal braces often take!
In order to finish your treatment in a timely manner, you'll be expected to wear your aligners for at least 20, ideally 22, hours a day. You'll wear each set for a couple of weeks before moving onto the next pair in the series. While you can easily remove the aligners before eating, drinking, and cleaning your teeth, remember to put them back in after you're done!
Be sure to still brush and floss every single day throughout the course of treatment. Cavities and other oral health issues can disrupt your treatment, so you'll want to prevent them if you can.
Benefits of Invisalign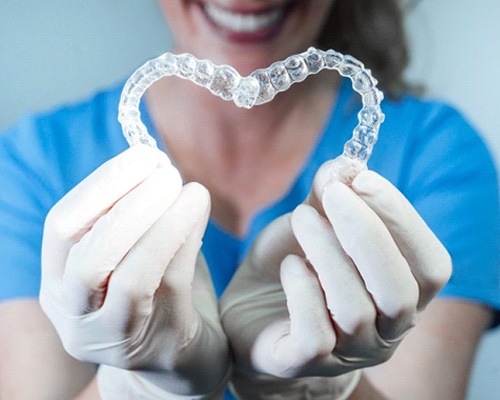 In addition to the superior aesthetics, Invisalign offers many benefits over traditional braces, including:
Metal braces notoriously irritate the soft tissues in your mouth. By contrast, the smooth plastic aligners are created with your comfort in mind!
Because the aligners are removable, you can take them out an enjoy all of your favorite foods that wouldn't be able to eat with braces. It also becomes easier to effectively brush and floss.
While you'll still need to visit our office every few weeks throughout treatment, these visits will be brief. Rather than adjusting wires, we'll simply evaluate your progress and provide you with the next few sets of aligners.
Is Invisalign Right for Me?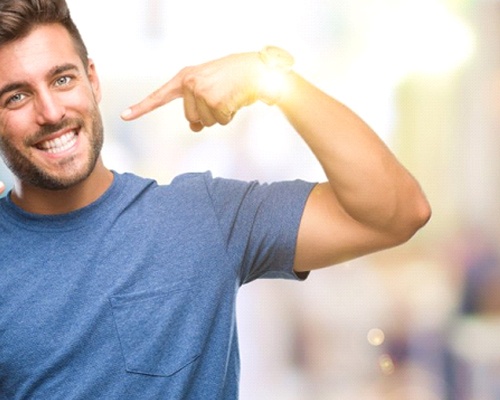 Invisalign is a wonderful solution for adults and older teens who wish to subtly straighten their smiles. While some severe orthodontic issues are better addressed with traditional braces, Invisalign can correct a variety of common dental flaws, such as:
Crowded teeth
Gapped teeth
Generally crooked teeth
Mild overbite, underbite, or crossbite
To find out whether you're a good candidate for Invisalign, schedule a consultation with our team. We can discuss your smile goals and help you figure out the best way to achieve them.
Understanding the Cost of Invisalign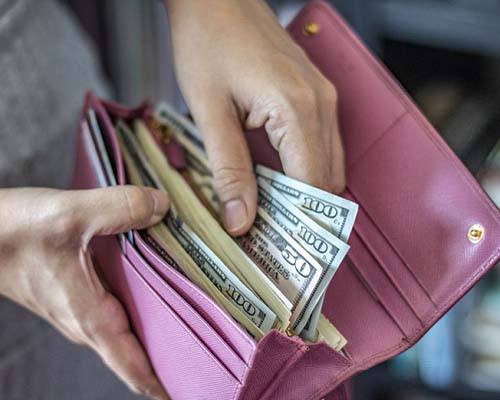 If you're looking to work towards a straighter smile, Invisalign may seem like the perfect solution. After all, the treatment has so many benefits. However, it is very important to consider the cost of the treatment so that you aren't left with any unnecessary surprises. For more information, feel free to give us a call so we can schedule you for your initial consultation!
Factors that Affect the Cost of Invisalign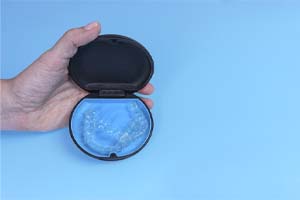 The cost of Invisalign will vary from person to person based on a few different factors. Here are the most prominent:
Number of Arches: Most people who undergo Invisalign treatment straighten both their upper and lower teeth simultaneously, but in some cases, only one needs to be addressed. Ultimately, having a single arch straightened will lower the cost.
Complexity: If you have more complex misalignment issues, your treatment is likely to cost more. For instance, closing a couple small gaps will be cheaper than correcting numerous crooked teeth.
Length of Treatment: Longer treatment time means more aligners and a higher cost.
Invisalign VS Smile Direct Club™: Which Costs More?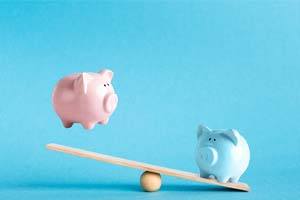 Patients who are looking for a "quick fix" with a lower budget are often interested in Smile Direct Club™. While it does generally have a lower cost than Invisalign, this doesn't mean that it is a better option. Smile Direct Club™ has a "do it yourself" clear aligner kit, and this type of process has little to no oversight from a professional. This ultimately means that there is a lot more room for error from making your impressions yourself to not correctly following the treatment process. You could end up with serious issues that will need to be corrected by a professional anyways.
With Invisalign, you have the trusted oversight of our dentists for each and every step along the way. Invisalign is professionally made, uses highly accurate impressions, and will result in a more successful treatment process overall. For a smooth, worry-free orthodontic treatment, the cost is certainly worth it!
Does Dental Insurance Cover Invisalign?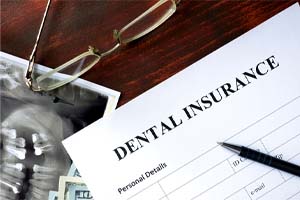 Some dental insurance plans include coverage for orthodontic treatment. It's a good idea to check with your dental insurance company so you know what is included in your benefits. Our team is always available to help when it comes to understanding what your plan consists of. You can also use your FSA account to help cover the cost if you have one.
Options for Making Invisalign Affordable
If you don't have insurance, this doesn't mean you're out of luck. We have another option to help make treatment more affordable. CareCredit is a third-party company that can help approved patients cover dental care costs over multiple months instead of all at once.
At Omega Dental of Bedford, we're ready to help you work towards the smile you've always dreamed of. Schedule your initial consultation and learn more about the financial details of Invisalign!
Invisalign FAQs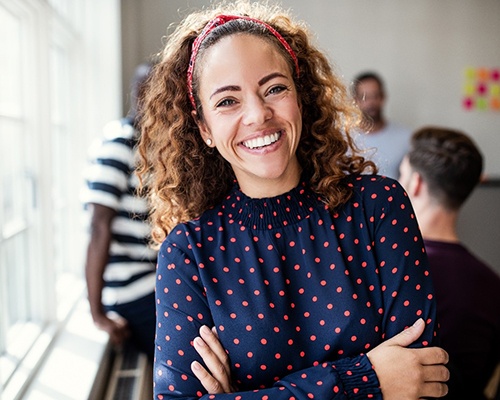 After reading this entire page, do you still have questions about undergoing Invisalign treatment? Below, we've included some of the most common ones that we receive from our patients. If you don't find the answers you need, feel free to call our office and ask us over the phone!
How often will I need to wear my aligners?
Even though your Invisalign aligners are removable, it's still crucial for you to wear them for at least 22 hours every day to stay on-track with your treatment timeline. If you forget to put them back in your mouth after eating or continuously remove them throughout the day, it's likely that your treatment will take longer than you anticipated. The only times where you should take them out are when you're brushing and flossing your teeth, eating, or drinking anything besides water.
Will I need to give up eating certain foods?
Nope! Invisalign is unique in the fact that the orthodontic appliance isn't permanently attached in your mouth. This means that all you need to do before you feast on some popcorn or other indulgent snacks that you can't eat with traditional braces, is remove your trays beforehand. That way, you don't have to worry about accidentally breaking a bracket or wire, like you would with metal braces.
How do I care for my aligners?
Caring for your Invisalign aligners is important while you're undergoing treatment. If you don't, you could put yourself at-risk of developing a cavity or gum disease, which may set your timeline back. Here are some routine aligner-maintenance tips that we recommend:
Rinse your trays before you put them back in your mouth after removing them.
Soak your aligners regularly in cleaning crystals or a mixture of vinegar and water.
Clean your teeth after every time you eat so you don't transfer plaque and bacteria to your trays.
Clean your aligners using a non-abrasive toothbrush and clear, antibacterial soap.
Always store your trays in a hard, vented protective case.
Does undergoing Invisalign treatment hurt?
Unlike traditional metal braces, wearing your Invisalign trays won't hurt because they're made from a smooth plastic that's custom-shaped to fit over your arch of teeth. The times when patients do report some discomfort during treatment are during the day they have to advance to their next set of trays. The new fit can create a little bit of discomfort, but you can simply switch at night so you sleep through most of the adjustment period.