Root Canal Therapy – Bedford, TX
Find Relief

from Your Toothache

Do you suddenly feel severe pain in your tooth whenever you bite or chew your food? Have you noticed swelling or a persistent pimple on your gums? These are the warning signs that a tooth has been infected, and oftentimes the best way to stop the pain and prevent tooth loss is with root canal therapy. At Omega Dental of Bedford, you can count on us to do everything we can to make root canal therapy in Bedford, TX as straightforward and painless as possible. Call us today to schedule an appointment if you've been suffering from a toothache for more than 48 hours.
Why Choose Omega Dental of Bedford for Root Canal Therapy?
Beautiful Metal-Free Restorations
Caring Dentist and Team
Affordable, Quality Service
The Root Canal Procedure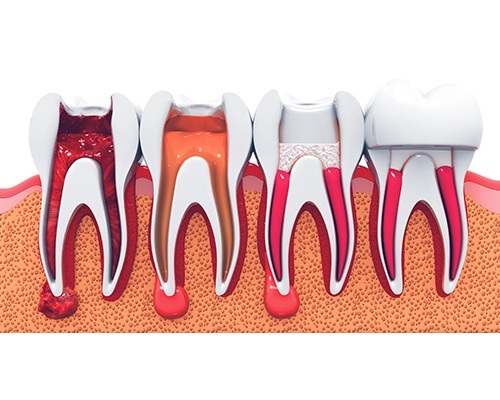 Root canal therapy involves making an opening in your tooth so that we can access the pulp chamber. We'll remove the tissue along with bacteria and other infectious debris. After a thorough cleaning of the insides of the tooth, we fill the empty space with a special material. You'll also receive a crown to protect the tooth. While many patients believe root canal therapy to be especially painful, the fact is that we numb your mouth during the procedure so that you'll experience no more discomfort than you would when receiving a filling.
Root Canal FAQs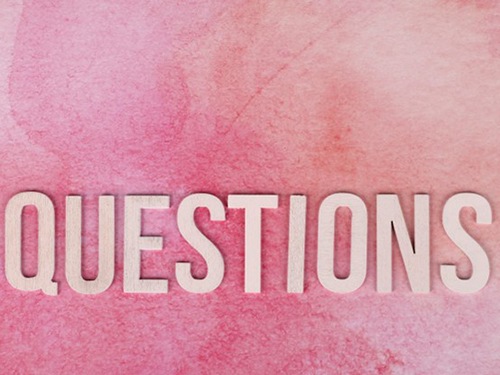 If you need a root canal in Bedford, don't panic! We understand you probably have several concerns before you are ready to move forward, but there isn't any reason to worry. We will explain everything during your consultation to ease any apprehensions. In the meantime, here are the answers to the most frequently asked questions about root canal therapy.
Are root canals painful?
Root canals have a bad reputation for being painful, but they aren't any worse than fillings, thanks to new technologies and techniques in dentistry. Not to mention, a local numbing agent is used to block pain signals, so you won't feel anything during the procedure. However, your mouth might be a little tender for a few days, but you can manage it with an OTC pain reliever.
Do I need a root canal if my tooth doesn't hurt?
A persistent, throbbing toothache is a common symptom of an infected tooth; however, there isn't always any pain. In some cases, your discomfort can dissipate, but that doesn't mean you no longer need a root canal. Instead, it can mean your tooth is dying and your dentist may not be able to save it if you continue to delay care. If your dentist recommends root canal therapy, it is best not to wait to have your tooth treated, even if it doesn't hurt.
How long does it take to recover from root canal therapy?
You don't have to worry about a long, painful recovery. Your mouth may be a little sore for 3-5 days, but you won't have to miss any work or limit your activities. Your dentist in Bedford will review your aftercare instructions before you go home, like taking an OTC pain reliever to manage any discomfort. It is best to eat softer foods until any tenderness subsides. A cold compress can numb the area temporarily. Using a salt water rinse can also alleviate pain while reducing inflammation and the risk of infections. If your discomfort worsens or doesn't improve after a few days, contact our office for additional instructions.
How long do root canals last?
Root canals can last for many years to a lifetime with the proper maintenance, like committing to your oral hygiene. Brush, floss, and use a daily mouthrinse to keep your smile clean and healthy. It's best to eat a balanced diet that's limited in sugars. Don't forget to visit your dentist every 6 months for a cleaning and checkup. They'll examine your tooth at each appointment to ensure there aren't any concerns, like new decay.
What happens if I wait too long for a root canal?
A root canal is designed to save your tooth from needing to be removed. If you wait too long to have your tooth treated, it may not be repairable. Not to mention, the infection can spread to your surrounding teeth and oral structures, placing you at risk of irreversible complications. If your dentist suggests root canal therapy, don't wait to schedule your procedure.